Starting Weight Check-IN (9/1)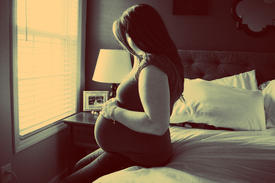 Hello all of you amazing, motivated, and all around lovely THIN it to WIN it challengers!
It's getting close to time to get that fat droppin' ball rolling on the journey toward the New Year's Ball droppin'.
It looks like we have a good strong group going on here, about 25, that's manageable, right?!
:glasses:
I'm open for more to join though, we need all the support we can get, am I right? I know I am ready to be smokin' hot
:smokin:
for New Year's I don't know about all of you!!
Okay, so THIS Saturday the first of September is our official day one, so you can put your starting weight in then, or now if you would like, I'm trying to figure out how to track everyone so we can keep it all official like!
:laugh:
Maybe a check-in format could help for now? Anyone want us to track inches lost as well as weight? If total measurements are wanted to be given, just every two weeks tell me your total inches lost and we can track it that way? We'll play that one by ear for now...... Here's our starting weight check-in at least!
Username/Real Name:
Starting Weight:
Goal Weight:
Mini(halfway)Goal Weight, (if any):
Why do you want to lose the weight?
And as of now, after reading everyone's ideas, we'll for sure have weekly weigh-ins and weekly challenges! Hope everyone is ready! I can't wait to get started....hence the posting a few days early!
Replies