Thought I was doing well, but then my hair started falling out....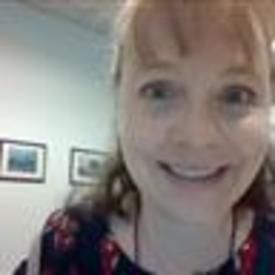 So I was doing really well with weighing/measuring my food. I had my calorie count and I'm really sure it was accurate because while weight loss might have been less one week and more the next, I was averaging out to exactly what MFP said I should be losing, which means I was averaging 1 lb a week over all.

Then for the past two and a half weeks I didn't lose any weight, but hey, I didn't gain, and stalls happen... But my hair has started falling out. Like I'll comb it and a big handful comes out. I did go to the doctor and she drew some blood and talked to me about what I was eating and my calorie count. She said she doesn't think my calories are too low at all (she was surprised it was as high as it was actually but I explained the exercise calories) and she thinks my food sounds nutritionally balanced, but she couldn't come up with any reason for my hair issues. She kind of shrugged and said "sometimes that happens when you're on a diet." BUT I thought that only happened if your calories are too low...

It has been hot as hades here, so could that be a factor? I have been stressed, does stress make your hair fall out?

I'd think if my calculations were off, either if I'm getting more exercise than I think or eating less calories than I think I'd be losing more weight, right? Like, if it's been working just like a math formula so far, that probably means my counts are pretty accurate?

I wasn't doing great on protein when I first started but I made a real effort to get that back up and my doctor said she thinks it's ok. She checked iron and that kind of stuff but I don't have results yet but I do take vitamins....

I've gotten really discouraged and haven't logged for a few days because I feel like I must be doing something wrong. I'm vain about my hair and I'd really like to keep it ... If I opened up my diary at this point you guys would just see some blank pages.

Anyone else experience this? Maybe it's totally unrelated to my weight loss efforts? It just feels connected because it's happening at the same time? Can it happen due to weight loss even if you're getting enough calories?
Replies
Categories
1.4M

Health, Wellness and Goals

98.4K

Social Corner

1.3K

MyFitnessPal Information