Need help with deciding what my body type is!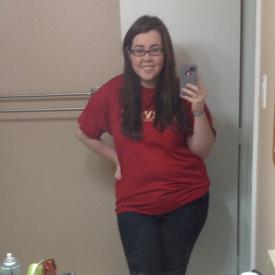 Hello! This is my first post on here! I went through a few years of severe depression and I gained a lot of weight. Now, I'm in a better place and getting my weight in order. I decided it was time to get out there so I joined Match.com recently and I'm having a hard time deciding what my body type should be. Currently I weigh 235 and I'm 5'7. In my opinion, I don't look like I weigh 235. I look like I'm at about the 200-210 range. Here are the options that we have when it comes to picking our body type:
Big and Beautiful
Curvy
About Average
Full Figured
Heavyset
A few extra pounds
I picked curvy, but I don't want to mislead anyone. I have full body pictures on my profile (I wish I could post a photo here..) so people can see.
Any opinions?
Thank you!
Replies