Daily Report 2015-3-29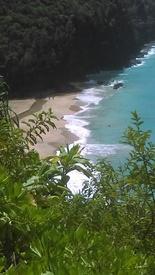 Good morning to everyone. Hope you are having a fabulous day!
My husband got me up at 5 a.m. to go hiking
Yes, I love hiking but....Once I warmed up I got over it and had a wonderful time. It was really cold this morning! We watch the sunrise and it was beautiful! 4 hours 50 min.
Our greatest weakness lies in giving up. The most certain way to succeed is to try just one more time.
Hope to hear from everyone! Have a great day!
Alisa
Replies