Daily Report 2015-7-5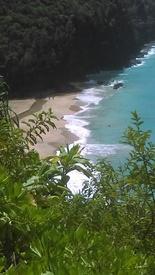 Sorry I missed you yesterday Bella. It was kind of busy but here is an update for today and yesterday!
It has been a glorious weekend! Yesterday we had the breakfast in the canyon planned. My husband and I always go up early to save a spot. (several years back we ended up eating on the side of the road (literally) and that's not good with so many little ones. Anyway, I'm walking around and right in front of me is a huge deer. By the time I got my camera out, he was gone. Had a great breakfast and then hiking. It was a bit warm so ended early. Home for a nap, then dinner (pizza!) and fireworks. It poured down rain for about 60 mins in the evening just enough to cool it down and send a lot of people packing. Too bad for them, the fireworks show was spectacular! and not crowded at all, no traffic jam trying to go home. Wonderful night!
Got up the morning to a beautiful 71F degrees and lots of clouds. Went for bike ride with my husband. This is the first time he has come with me. We got some sprinkles but it's all good. Such nice weather. Coming back along the Jordan River parkway (which run south to north through the Salt Lake Valley through all the cities) I come around a bend and smack into 2 young deer. They hopped over to the side of the rode as I stopped and just looked at me. When my husband came around the bend, they went on their way. I have never seen deer down in the middle of the cities, only closer to the mountains. What a treat! 72 minutes of biking, 11 minutes strength training and walked to church and back.
Alisa