Daily Report -2015- 7-21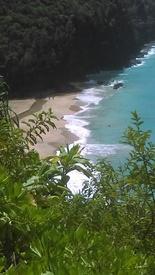 Yesterday I got up early this morning and went on my last hike with my daughter before she headed out to go home to TN.
We had a wonderful morning. The weather was perfect and we didn't get rained on. Did 100 minutes. Started on Granite Trail over to Bell's Canyon, up the canyon and over to Lone Peak Wilderness and trail. Beautiful scenery.
After a nap from hiking....
took a 30 mile bike ride with my sweetheart! I think I earned dinner at PF Changs and then swimming and hot tub. Had a great day!
Today is strength day but I am a bit tired.
Still worried about you Bella.
Alisa