Daily Report 2015-8-2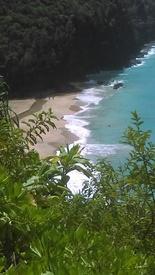 So glad to see you Susan and Bruce!
Susan - I am so glad you have memories of your vacation as lovely! Living life is so important. I am sorry to hear you have been having such a hard time. Believe me, I have been there with the bag of potato chip and mine were dipped in sour cream and salsa! I can't even imagine how many calories and I still dream about it sometimes lol Not really something to laugh about but if I don't, I will cry. Yes, time to reevaluate and make a fresh start. Leave everything negative in the past. We are here for you. Be whiny, it's OK. We don't mind. Get everything out that you need to. Here's to a better day!
Bruce - Sorry to hear about the shoulder and not being able to swim. So, is that too active for the surgery or the shoulder got that way from being too active? Because that just would not be fair, right? Hope they can do something to help. Hope you enjoy the new exercise. Glad to hear you still "lurk" around, Say hi once in a while. We would love to hear from you anytime.
Bella - Running through a little village sounds peaceful. I'll be thinking about you and your black belt test! I really miss those days!
I'm off for a hike this morning. It's the day my husband and I can both go out together. Church isn't until the afternoon so we try to take advantage of the morning.
"When you're surrounded by people who share a passionate commitment around a common purpose, anything is possible." ~ Howard Schultz...
Have a great day everyone!
Alisa
Replies