Teachers, do you take THAT many steps in the classroom?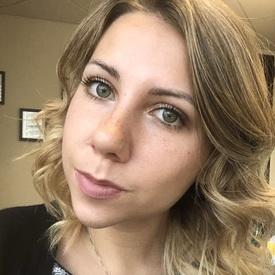 I have a friend of a friend who I always end up in Fitbit challenges with (due to our mutual friend). I have met her several times and like her, but always complain because she kicks my butt in the challenges every single time. And the more I think about it, the more confused I am - like, even when I was training for a marathon, she would still win every time. I live in NYC and walk a lot, and even on days when I would do a 10 mile run and walk around the city, she would get more steps than me. I'm talking 20,000-25,000 steps on a normal day - and she lives in a city where not a lot of people walk and you have to drive everywhere. She does run, but that only accounts for a relatively small portion of those steps.

I asked her about it one time when I saw her, and she just said it was because she's a teacher so she's on her feet all day. Do teachers really take that many steps in the classroom?! I never imagined. I saw a post on here once from a teacher saying she was getting a lot of "steps" from writing on the whiteboard, so I kind of have to wonder if that's contributing here - but of course I would never say anything, that would be super awkward, and it's just a silly fitbit challenge anyway.

Anyway, I'm just genuinely curious if it's normal for a teacher to take 15,000+ steps at work each day. If so, that's awesome! Teaching is a much more active job than I thought!
Replies