Febuary 3rd weigh-in is here (post your pics) - No sweets and superfoods!!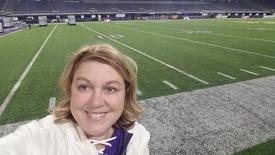 This week's challenge will be upping the veggies and cutting the sweets.
Check out the American Heart Associations guide for veggie servings and the top superfoods to eat!!
The Top 20 Superfoods
1. Collards, mustard greens, and turnip greens
2. Kale
3. Watercress
4. Bok choy
5. Cabbage (all varieties)
6. Spinach
7. Arugula
8. Lettuce (Boston, romaine, and green leaf)
9. Brussels sprouts
10. Carrots
11. Broccoli
12. Cauliflower
13. Bell peppers (red and green)
14. Mushrooms
15. Tomatoes
16. Berries (all varieties)
17. Pomegranates and cherries
18. Onions (and leeks, scallions, and garlic)
19. Beans (all varieties)
20. Seeds (flax, hemp, chia, sesame, pumpkin, sunflower)
The more high-nutrient food you consume, the less low-nutrient food you desire.
Replies