Weight Loss Incentives??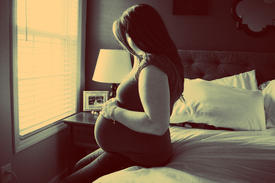 I am curious as to if anyone does any personal incentives for themselves for each "mini goal" conquered? Last night I sat down and came up with little rewards for myself for each loss in 5 pound increments up to my goal, and then one bonus in case I go over my goal. I really feel that this will help me because if I don't meet the goal, I'm not going to let myself have the reward anyway, and I have my husband to help me enforce it
:glasses:
Just for my own edification and satisfaction:
- 5lbs=Mani/pedi w/ husband
-10lbs=New outfit for family pictures at the end of October & TCBY Date!
-15lbs= Massage
-20lbs= New hairstyle & Mellow Mushroom Pizza Date!:flowerforyou:
-23lbs= (GOAL ACHIEVED) 2-3 new outfits
(one of which will be new church dress) [&maybe a few makeup counter tips and a couple new products.]
-25lbs=Bonus would be new Temple dress.
It all really just seems a lot more doable when I put it this way! HAHA and look at all those rewards!
:bigsmile:
Replies