Taper drives me nuts?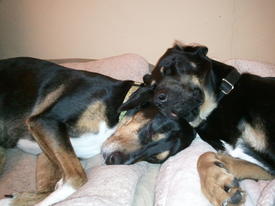 Every time I train for a distance race, I do great until the week before the race... When I start climbing the walls, feeling like I'm hardly running at all, and I get super cranky. It seriously drives me nuts. I end up running as fast as I can for the shorter distances, and man do I fly (comparatively, of course), but I end up being pretty tired. It doesn't seem to affect my races, but I am not really pushing for times. My body seems to prefer to simply go farther than the training schedule allows for in the final week, no matter how far it is.

How bad is it to taper... less? Does tapering drive anybody else nuts?
Replies