B.L.U.E. Woman short sleeve top
Brand: B.L.U.E. Woman
Size: tag is blank, but it fit me when I was wearing 3X or size 22/24
Embellished neckline, short sleeve, has a bit of an A-line but not really long enough to be called a tunic. Fabric content has worn off the label (along with the size) but it is a cotton knit blend. The shirt does have some pilling, but not so much that you can't wear it.
Close up of the fancies on the neckline:
Close up of the pattern at the shirt's hemline: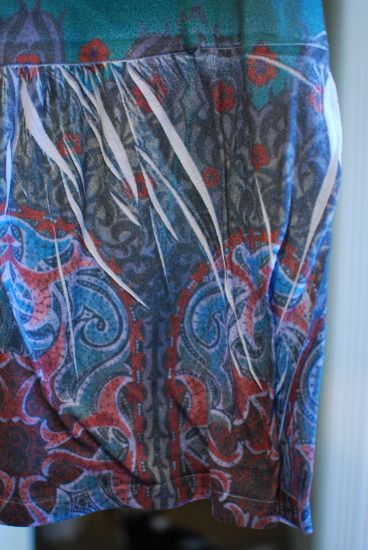 Message me if you'd like it. I'm listing about a gabillion other shirts, so let me know if you want me to combine into one shipment.