Three JMS Knit Polos, size 4X
Brand: Just My Size
Size: 4X (26W/28W) on the shirt label, but I thought the fit was not very generous
Colors: light gray, turquoise, and navy blue
The gray shirt has a stain on the front that I just noticed when I was uploading the pics. Don't feel like you have to take it; if you only want the turquoise and navy I can pitch the gray. I'm leaving it in the group just in case you want something for working out or cleaning the house.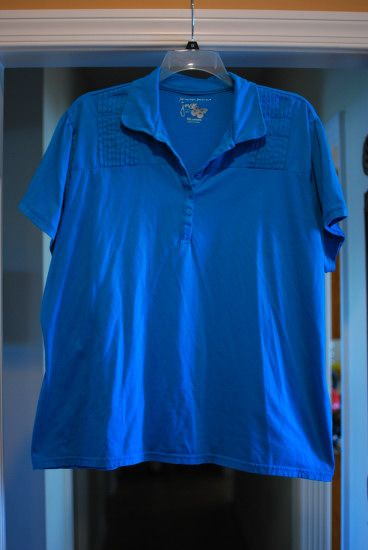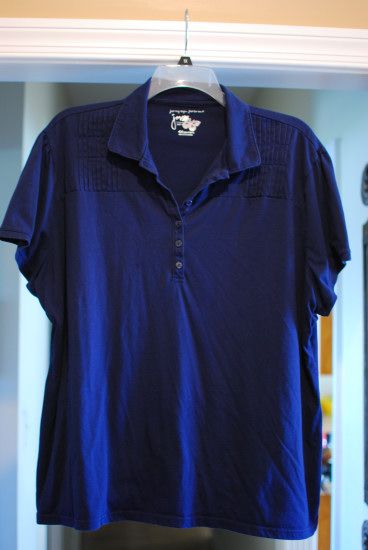 Close up of the pleating detail on the shoulder (on all 3 shirts) and the stain (on the gray shirt):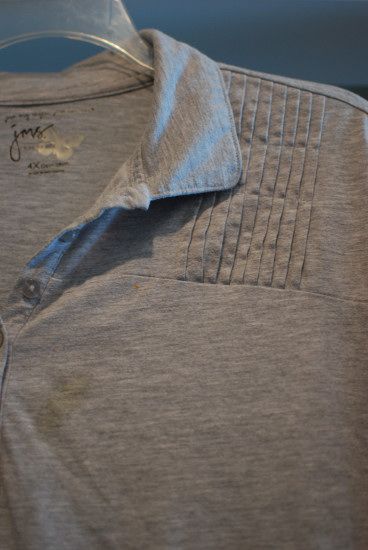 Message me if you'd like it. I'm listing about a gabillion other shirts, so let me know if you want me to combine into one shipment.