Getting heavier weights off rack..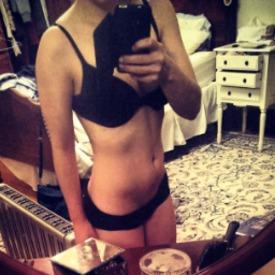 I know this might sound like a really stupid question haha..

But I've been squatting with 20kg, and now feel ready to go heavier as I'm not struggling with 20kg anymore

So the other day I went over to grab the 22.5kg Barbell but couldn't lift it off the rack - this isn't on a squat rack btw, just one of the racks that holds the barbells

My question is: since I couldn't get it off the rack ...does this mean that I am stilllll not strong enough for this weight??
But I feel like I could SQUAT with it... (20kg is getting a little easy now) and I don't know what to dooo! How am I ever gonna move past 20kg with any of my Stronglift exercises if I can't get 22.5kg off the rack?
Replies