Squats - inner thigh/groin pain!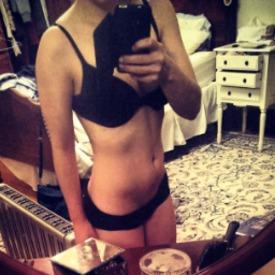 Hey squatters! I've been doing Stronglifts for a few weeks now, but this week I'm experiencing inner thigh/groin pain from squats... particularly my left inner thigh/groin. It happened once 2 weeks ago when I tried to squat the next weight up, but it was too heavy for me, and that hurt. But then it was fine the next day. But now, a couple weeks later, I'm experiencing this pain again, and it aches afterwards. I still haven't increased the weight, cause I'm experiencing this pain.

What do I do! Anyone else experience this?

Is it cause my form is wrong..?
Replies