Blundetto crew - meet and greet and imporant tracking info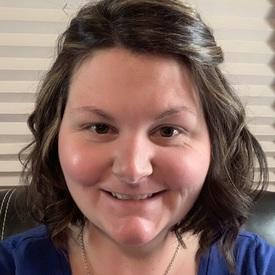 Welcome everyone! Let's do a little meet and greet here, so we can get to know everyone. Tell me a little bit about yourself and please go ahead and add everyone on the team to your friends list ,so we can try to motivate each other. Here is the list of everyone on the team:
andersonjo0306
DaisyDi65
Denisemcronin
Happysilverpoppy
hmuh
Kara132
pkrichar
_Pseudonymous_
sarahp4769
spacecurly
Super_Mama
Spacecurly and Pseudonymous were added today after a couple members were whacked and I suspect Erin_W2012 to be placed with us soon!
I can not provide updates on everyones status through out the day and due to my work, so the solution I came up with is this. (yes I totally ripped off another crew, but that is what the mob does right!?!) Click on the link --->
http://www.editgrid.com/user/missjen84/Sopranos
and it should take you to a sreadsheet with everyones name and info on it. The password to edit it is Blundetto. You should be able to enter your own challenge details in there. I tested it on my cell phone and I was able to view it just fine. Hopefully this will help keep me organized and will give you a clue how everyone is doing during the day if you want to check in. I will try to check in 2-3 times a day and send messages as needed to help keep everyone motivated. At the end of the day I will report everything to The Don. So if you have any problems with the spread sheet, or any questions shoot me an email, or if you would rather just email me your status I can update the sheet for you. I just thought having a centralized location would make things easier on everyone. Again welcome to the crew and keep up the good work! I would hate to have to WHACK you!!! Hahaha!
Thanks!
Capo AKA MissJen84
Replies