Quest 3: Me Against the Music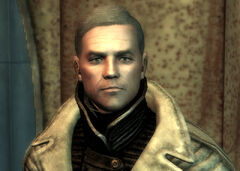 "
Son, I am disappoint"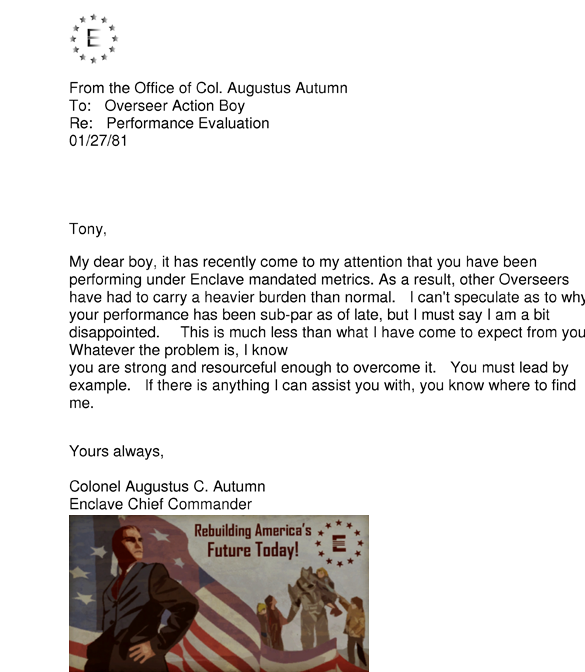 Quest Objectives
:
-The Overseer has received a reprimand letter from his commanding officer. Help the Overseer get back on track.
-In order to complete this quest, you must surpass the Overseer in at least three of the following metrics this week:
*distance traveled (mileage).
*average daily water intake
*number of curl ups performed.
*number of push ups performed.
*percentage lost at weigh in.
-extra credit will be given for excelling in more than 3 metrics
Quest Rewards
:
-200 XP
-2g
-Rare weapon:
[Charlene]
: +4 DMG. A handcrafted .44 Magnum replica of Col. Autumn's
[Missing Heart]
. Charlene has a 20% chance of instantly killing an enemy.
-Overseer's Blessing perk.
Replies