Why Weight Training is the Ultimate Fat Fighter!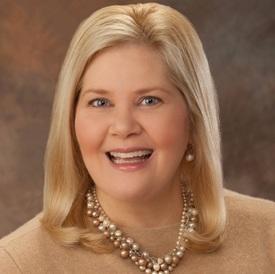 My trainer shared this article with me this week and I've been trying to paste in here to share with all of you. No luck with the pasting, so I'm just going to type it, cause, it is seriously
THAT
good.
I just got started with weight training (like this is week 1), but I am already obsessed with it. This article has me even more motivated to train harder and get stronger. So here it is.
While muscle burns calories,
more muscle
burns
more calories
. That's because the physical work you need to do to build and/or maintain muscle can have a dramatic effect on your overall metabolism. Research shows that a single weight training session can spike your calorie burn
(metabolism)
for up to 30 hours after you lift ...
(and remember, that doesn't include the actual calories you burn while you're actually exercising!).
The long term calorie burn you enjoy from building muscle does more than just eliminate extra weight. It specifically targets
fat!
A study conducted at the University of Connecticut showed that people who built muscle lost almost
40 percent more fat
on restricted calorie diets than non-exercisers
and than aerobic exercisers!
Another reason weight training is the ultimate fat fighter:
The more muscle you have, the better your body uses the nutrients you consume, and the less likely it is to store your food as fat
(fuel efficient)
. Your muscles store energy (calories) in the form of glycogen. When you exercise, your muscles call upon that glycogen for fuel. After you exercise, your fat storing hormones are subdued because your body wants to use the incoming carbohydrates to restore the glycogen depleted during your workout. So the carbohydrates you eat after exercise are stored in your muscles, not in your spare tire.
It gets even better:
If you complete a high intensity workout - your body will burn calories at an advanced rate for hours afterward, and it will be desperate for energy to keep your heart beating. Since the food you're eating is being stored in your muscles, your body has to hunt for something else to burn ... Guess what that is? ...
Fat!
There is nothing else on earth that can get your body to do that - only Weight Training. Not aerobics, not dieting ... only Weight Training.
So next week, I'm going to invite a guest editor to share tips with us on strength and weight training. From easy to do at home, getting started tips and techniques, to mixing up your routine and getting the biggest bang for your workout bucks.
Replies
This discussion has been closed.