Any Catholics? How do you deal with Lent?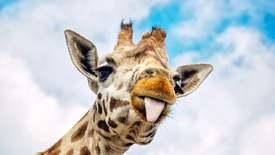 Just curious if there are any practicing Catholics here who find Lent to be a little challenging. This week there were two days of "no meat" so I substituted eggs and had some nice mashed cauliflower with sour cream, butter, and cheese on Ash Wednesday. I managed to fill up.

Now it is Friday and I'm planning on having shrimp tonight. Not sure what I will pair with it. I'm not VLC, I aim for less than 100g daily (on a 1,600 calorie allowance).

Anyone have good recipes to share or substitutions that they use during Lent. I know it's only one day a week (with the exception of this week and the week of Easter) but I find it to be an extra challenge--especially staying full. It's hard too because so many Catholics I know eat things like pizza, macaroni and cheese, pasta, etc. on Fridays. I'm not a huge seafood fan. I enjoy flounder and shrimp, and that is about it. I live in SE Pennsylvania so there isn't much that is actually fresh here.

TIA!
Replies