January 27th weigh-in is here (post your pics) - Don't drink you calories!!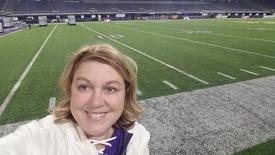 Helllo droppers....
This week we will focus on what we drink that may be having a negative effect on the scale. You do not need to count smoothies or any juicing that you do for a meal replacement. However, I do feel that milk in cereal does count.
This is to focus on the naughty coffees, sugary drinks and my downfall - liquor. Let's see how many hidden calories are in what we drink.
I will have the teams split up tomorrow after everyone weighs in to be sure that my teams are even.
It's been hard to get motivated for me this week. I did get a call cancelling me for work this morning so I have a glorious free day. I'll do some homework and going to see a movie with my hubby. After I work tomorrow my schedule allows for 10 days off. Whoo hoooo. This is a movie theater restaurant with alcoholic beverages, ugh!!
See your feets in the morning!!
Replies