Help - keto, exercise and insomnia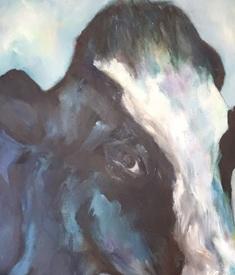 Cross posting from the LCDF group to reach more of the hive mind!

It seems like my new normal is being awake

Background - I've been in ketosis since July and have lost 60 lbs (currently 183). I supplement mag (glycinate), potassium and D3 in the evening. I do take a very low dose anti depressant (25 mg Zoloft) in the morning and I'm trying to keep my sodium up. I was sleeping mostly pretty well until I started going to the gym last week (morning workouts only).

I am actually wondering if I should up my carbs a bit before bed - though the idea freaks me out a bit - as I am mostly still at or below 20 g and I'm honestly not sure how carb sensitive I am. Weight loss is slow but steady and I'm trying to focus on health benefits and not numbers. Seems to me that not sleeping is likely worse than a small bit of carb in the evening?

Ideas and thoughts are welcome!!
Replies