Welcome to the new Community design. We know there are some big changes to get used to as well some challenges and bugs. Please check out our post about
New Updates To The Community
as well as
Outstanding Bugs
. We will continue to collect feedback and bug issues and will work to make improvements.
Keto Newbie with ?'s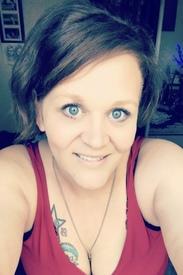 Hello all and happy Monday (or whichever day you happen to be reading this on)...
I just started the Keto way of life after running into an old bestie of mine and seeing how well it's been working for her.
Yesterday was day 1 and despite being ridiculously hungry all day it went well. Today, however, I woke up with a belly ache and can't stay out of the bathroom. 🤭
Is this normal - or what I've heard called "Keto flu"? I'm not worried, I can handle a bit of nausea provided it's not going to last too long. Speaking of which... how long is this going to last? Lol
Is there anything else out of the ordinary that you've experienced at the beginning that I should keep in mind? I'm trying to keep my fats super high, protein to 20-25% and my carbs to 5% and drinking a ton of water - anything else I need to focus on initially?
Finally - if any of you would like a new friend please feel free to add me!
Replies