Newbie looking for Advice ...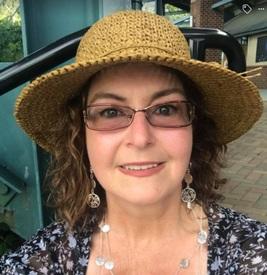 I am female, 50, 5'4" and weigh 167 lbs. my goal weight is 150. As with many the last 15 or so lbs have been challenging.

I've been on a primal diet for 70 days. I have cut out sweets and processed foods 10 years ago, so I basically removed wheat, grains and legumes. I eat about 1300 calories a day, about 65 grams of gross carbs, about 70 grams of fat, and 100 grams of protein a day. I log my food in MFP daily. My diary is public if you want to view. I struggled with eating enough. Still not sure if my intake is correct. I have reduced my fruit intake and try to eat only with protein.

I just began walking for exercise. I also use the elliptical now and then..

From cutting out grains, beans, I had expected to at least lose a few pounds. I have lost 10 lbs the first two weeks and then nothing.. No measurement change either. My DH says he notices my body composition changing, but I do not.

full disclosure:I have Hashimoto Thyroid was on Synthroid but finally taking Armour for the past two months, Still working on the right dosage -alternating dosages daily. I just reintroduced eggs- but limit intake to 3 week. I don't eat night shades.

I do not eat Paleo sweets, breads, etc. I do feel more energetic, although I still wake up at 3:00 every morning then fall back to sleep.

Any ideas, support you can provide. I appreciate. I also need some help with motivation and advice on my food diary.
Replies