Since upping my calories...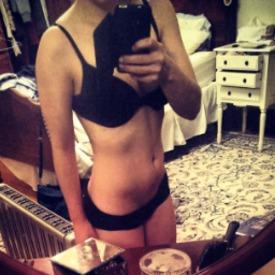 I'm finding that I am getting so hungry to the point that I could eat more than my already increased calories!

I was on 1200-1300 calories with cardio everyday
Since a week ago, I upped my calories to 1700, and now 1900, and have started Stronglifts with cardio only once a week (since cardio everyday and eating less wasn't doing much for fat loss anymore)

Why am I SO hungry now since my increase in cals...?? And don't say to drink more water, because I drink COPIOUS amounts haha

Any help or suggestions as to why this is happening ? Something to do with my metabolism? Why is my body wanting more when I'm already giving it lots more? And I'm just 5'0.5, so 1900 should be plenty, right?
Replies