Introductions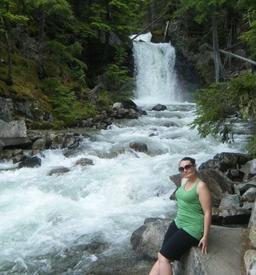 Hi Everyone,
I think it's always nice to do some introductions at the beginning of challenges so we can all get an idea of who people are and how we can best support each other.
So I guess I'll start
My name is Sarah and I'm 32. I am a social worker working in youth addictions right now which keeps me really busy focusing on other people. Part of what I want to GAIN on this challenge is the ability to make time for ME and to allow myself to feel ok when I am.
I had already planned to really kick things into high gear this week, so I reset my weight, my goals and my plan. I also know that I tend to have an "all or nothing" attitude, so the plateau I have been on has been tough so I am hoping that resetting will allow me to "start fresh" and get to it.
I enjoy more adventurous activities and find that makes it easier for me to get my exercise in. I also want to start heading to the gym more again, as some of my future goals will require me to have more strength training to get through.
I am looking forward to "meeting' everyone and really sticking together through this to have an awesome set of holiday pictures
If anyone is interested in following any of my adventures, I have a blog (as well as facebook, instagram, twitter) www.wickedjourneys.blogspot.com
Replies