Weight No More - October 2020 Team Chat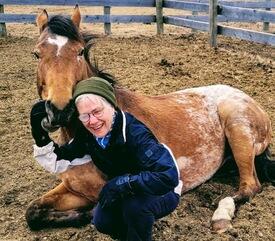 jugar
Posts: 9,131
Member
Here is your Team chat room for October 2020. This is where you weigh in every week, post your goals and progress, discuss any issues or topics of interest, share ideas, support your teammates, receive help when you need it, and dream big. Try to post every day, and help each other succeed!
We have six great teams. The group and team leaders are as follows:
Our Moderators:
Liselyn -
@jugar
Beka -
@Beka3695
Teresa -
@TeresaW1020
Megan -
@Megan_smartiepants1970
Our Team Captains:
Mission Slimpossibles -
@broncobuddee
and
@TeresaW1020
Trimstones -
@mulecanter
and
@jessicakrall8
Weight No More -
@1theresamcvean
and
@minstrelofsarcasm
Waist Aways -
@jugar
and
@micki48
Shrinking Assets -
@Boehle
and
@beka3695
Downsizers -
@lindamtuck2018
and
@Megan_smartiepants1970
Our Team Motivators:
Mission Slimpossibles -
@AustinRuadhain
@katmary71
and
@raleighgirl09
Trimstones -
@Emmajhare
and
@angmarie28
Weight No More -
@GingerPwr
and
@KUMEcyclingteam
Waist Aways -
@Terytha
and
@conleywoods
Shrinking Assets -
@hipari
Downsizers -
@Marigorringo
HOW IT ALL WORKS:
Every challenger weighs in on their chosen day, every week without fail! At the end of each week, the tallies are done to determine the team and individuals with the most weight lost. The best losers are announced with full fanfare every Sunday. The team competition is all in good spirits - may the most losing win!
We also track those small, steady losses with the Green Week count. If you lose, however small an amount, it counts for 1 week in the green. The total will be by month, and cumulative - so you can really rack them up and get to your goal even if you never hit the top of the leaderboard.
In an effort to recognize accomplishments, we are using an optional addition to the weigh in format called LOSS TO DATE or LTD. Please just leave this new line off if you do not want to participate. Here is the new format:
Username
Weigh In Day
PW (Previous Weight):
CW (Current Weight):
LTD (Loss to Date):
If you need a week off, a break, a change of weigh-in day - just ask your Captain here on your team chat page. If you take a break, you are moved to the Support Team. If you miss two weigh-ins in a row without asking for a break, you will be dropped from the team, so be sure to ask if you are travelling, sick, or just needing some time off. You can remain on the Support Team for as long as you need to. You still participate in the discussions and weigh in if you want to, but your weigh-ins will not be counted on the weekly tally.
Once you reach your goal weight, you join the elite Goal Zone! After hitting your goal, you need support to stay there, and you can help your teammates join you. You must continue to weigh in every week, and if you have 2 weeks above your self-defined goal zone, you go back to the regular team to lose that amount before it builds up. You will have a chance to hone those maintenance skills and stick with your team!
In addition to your own team, there are F2F Full Group CHALLENGES. You can do all or none - it's up to you. Participating adds a lot to your success, so we hope to see you there often! These can involve anything fitness, health, or nutrition - and they'll get you moving, thinking, and learning about this journey. Check the Announcements section for full group challenges.
Let's show our fellow challengers some F2F love! Introduce yourselves right away, and let the new month begin!!
Replies
This discussion has been closed.