Zero Carber-give me your meat!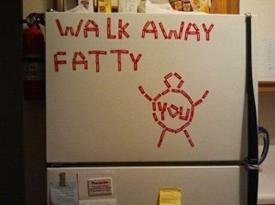 HI Everyone! I am mostly a lurker here, but I wanted to make a post and thank
@FIT_Goat
and
@sunnybunny
for sharing your zero carb journeys with the group, you have made a difference for me and encouraged me to give it another try. The first time I did it I wasn't committed, and just tried it for fun. This time I am planning how to navigate birthdays and outings- that are still a month away!- without drawing attention to myself. I am better prepared mentally, and feel like I am all in this time.
Today is day 5 of zero carb for me. Yesterday I skipped lunch because I was not hungry (and I
never
skip a meal!) I have been sleeping better, and I feel like my moods are more stable. I have been logging what I eat, but not weighing or measuring. The reason for this is to have a record of my foods, and I have been making notes as well about how I feel. So far my only drawback has been bathroom issues, but I think we have all experienced that with a change to our diets so I am not concerned.
For those that dont know, zero carb is where you eat only from the animal kingdom, no fruits or vegetables, no grains or sweeteners.
I welcome any comments, questions, or discussions
Replies