1000 days of MFP
1000 days ago, I looked like this:
...and felt like this:
I joined MFP and shed a crap-ton of weight. I lost most of it just doing what MFP told me - I ate a deficit, exercised, and drank a ton of water. I made some amazing friends on here. I learned a lot about fitness from these friends, and I transformed my body.
At one point, a little over a year ago, I looked like this:
And then I met this guy here in my photo:
Tim also used to be obese and also lost a crap-ton of weight on MFP. He's flippin' amazing and insanely strong.
I moved to Utah to be near him. He's the most amazing man ever and he thinks I am gorgeous, which I have never really felt before.
He makes me super happy and I gained a bit of "Happy Weight." Not a ton, but I certainly don't look like I did in those pictures from last year. I am about 10-15 pounds heavier and quite a bit squishier, although I have only gone up half a size or so and am still within my healthy weight range.
Anyway, 1000 days after joining MFP, this is what I look like today: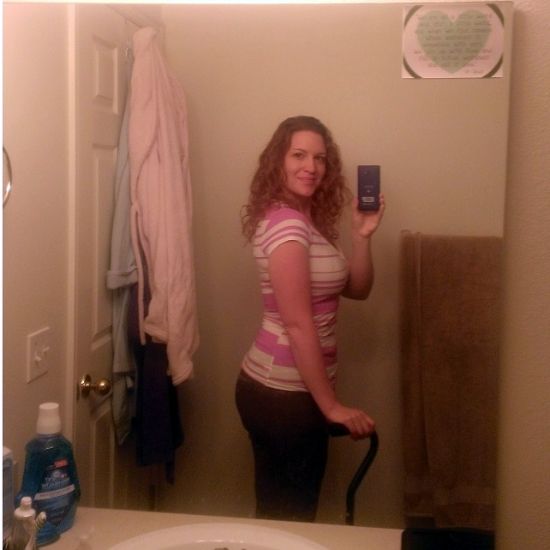 Thanks to my spinal cord becoming compressed by a ruptured disc two months ago, that is, indeed, a cane in my picture. No more lifting heavy things or Zumba-ing my butt off. I am doing my physical therapy, though, and at least I'm not paralyzed and I certainly am better off than if I was still morbidly obese and out of shape.
Anyway, thank you for an amazing 1000 days, MFP. Thank you for helping me get and stay healthy. I can't imagine where my life would be without this awesome site or the incredible people on it (especially the superfantasticalwondrouslyamazing man I love).
Replies
Categories
1.4M

Health, Wellness and Goals

98.7K

Social Corner

2.6K

MyFitnessPal Information
Do you Love MyFitnessPal? Have you crushed a goal or improved your life through better nutrition using MyFitnessPal?
Share your success and inspire others. Leave us a review on
Apple
Or
Google Play
stores!