I'm back, it's been awhile (pic included)
Last year I finally had the light bulb go off, the one that gave me all the motivation and commitment needed to start on my weight loss journey. I've battled with my weight most of my adult life, I'm an emotional eater without a doubt. Between January 16 (the day we tried on those bridesmaid dresses) and the beginning of September I lost 78 pounds. There was no miracle drug or surgery to help me out, I did it all with walking and calorie counting. I had put about 8 pounds back on by the time October came around, which I was okay with so I didn't have to pay to have the dress altered.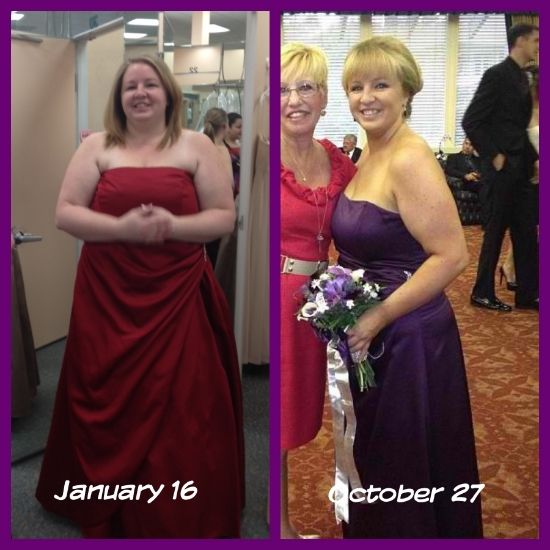 Fast forward a year (I really kind of dropped off MFP last August) and a lot has happened in my life. I met my husband in August, married a few months later. We also found out we were pregnant in February. On May 25, 2013 our son was born too early and he did not survive.
Needless to say the past couple of months have been difficult, filled with emotional eating and a lack of motivation. Today I'm trying to start to take some of the steps that really helped me last year. This includes, posting here on MFP and getting back on logging food. I'm also working on a "motivation/inspiration" type wall.
I'm here to support anyone that needs it, and could sure use it myself. Feel free to friend me
Replies
Categories
1.4M

Health, Wellness and Goals

98.8K

Social Corner

2.8K

MyFitnessPal Information