Half way there! 230# to 187# with pics
I can't believe I'm finally able to post some success photos! I'm just over half way to my goal (150#) and am so pleased with the progress so far.
The last straw before starting this journey was that my bras were too small and there was no way I was going to buy the next size up. So I signed back in to MFP (I'd signed up before but hadn't done anything with it) on August 1st. When I started I was in a very tight 18 in jeans (really should have been in a 20) and in XXL shirts. Now I'm comfortable in a 14 in trousers and size L shirts.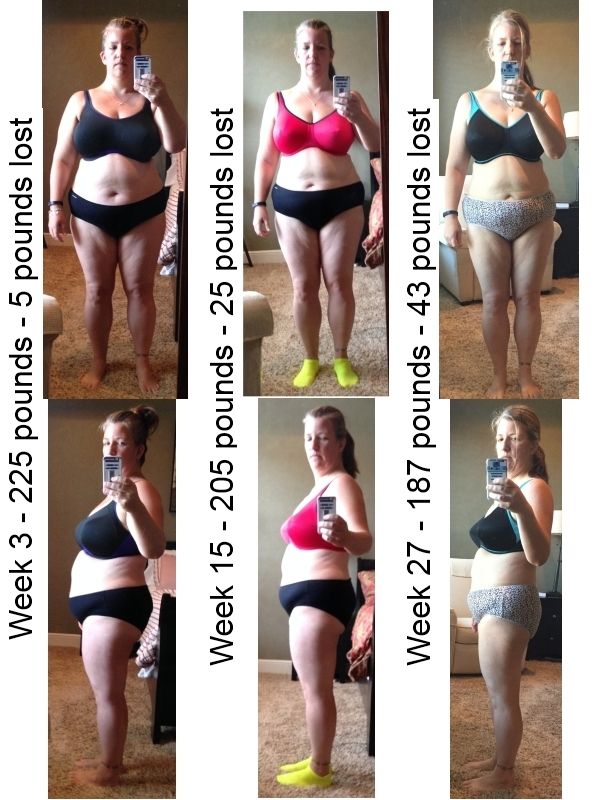 I've dieted in the past, successfully lost weight, and then successfully put it all back on and more. Using MFP, the difference between this time and other times is that I'm eating and exercising in a way that is sustainable. I can imagine doing what I'm doing right now for the rest of my life. I haven't cut anything out, I just eat less of everything; one piece of bacon instead of four, one square of chocolate rather than the whole bar. And I've never exercised consistently EVER. Now I'm running (VERY slowly) 3x per week and strength training 3x per week. When I started I couldn't run 60 seconds and I couldn't do a single real pushup. This morning I ran 25 minutes and last week I did 30 real pushups (10 x 3 sets).
I've still got 37 pounds to lose before reaching my weight goal of 150lbs which will put me 5 pounds under the top of the healthy BMI range. I'll be happy if I can wear size 10 jeans and size M shirts and will be over the moon if I can get into size 8! The weight loss part of this journey has actually been pretty easy up to this point, but I imagine I'll have to change my goal from 1.5lbs per week (which has been my average weekly loss) down to 1lb per week. I hate to slow down, but as I'm going for sustainability, that will have to do. My hope is to reach my weight goal by August which will have been a year on MFP. After that, the rest of the journey begins: maintenance!
Replies
Categories
1.4M

Health, Wellness and Goals

98.8K

Social Corner

2.8K

MyFitnessPal Information
Do you Love MyFitnessPal? Have you crushed a goal or improved your life through better nutrition using MyFitnessPal?
Share your success and inspire others. Leave us a review on
Apple
Or
Google Play
stores!