Gaining weight after weight-loss and what can you do?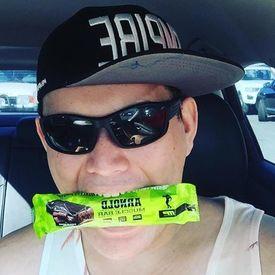 So, as I sit here in my office job waiting for clients to get back to me I thought it would be a good time to update on my life goals.
First of all, refer to my BLOG post I created almost 4 years ago when I were 90kg. (
http://www.myfitnesspal.com/blog/Chadwick891/view/motivation-to-your-new-body-180907)
Now, let me tell you that I am no longer 90KG. I am now 130KG as I weighed in this morning.
That's 40KG increase.
That's massive.
So what happened?
Life happened. I got caught up in life and all its glory. I was reasonably fit following that for years until I moved away from home and started living on my own I started to become lazy and was working in a restaurant (which didn't help). I no longer tracked my weight, I no longer exercised and all I were interested in was going out and having a good time.
Not only was I gaining weight but a few emotional issues happened. One, my girlfriend was cheating on me and two, my mother who had been suffering with cancer for 12 years at that point was having issues and I was in no state of mind to handle all this and started emotionally eating.
Nowadays, I have no excuses for my weight being so high. I should mention that I intentionally gained weight early on to bulk and hit a few personal bests which I was very proud of but that bulk went from 90KG to 105KG. I still put on 25KG of just fatty, body weight.
What can you do?
Simple.
For emotional eaters, put yourself in a state of mind that makes you happy. Think about what would make you happy when you wake up, write down everything that would make you happy. At the end of the day, write down what happened. Reflect on what happened and what would make you happy and adjust accordingly.
In my case, I was unhappy working in a factory full time and feeling like I have no where to go in life. Here I am months later working in an office, having clients that I genuinely help and each day at the end of the day I am happy.
I got motivated, bought a huge amount of weights for my home gym with my girlfriend (a sound investment) and have already lost 3KG from my starting weight of 133KG. I am eating less which is easier when I am happy whereas being unhappy I would just naturally eat more.
Be aware that I have had intensive experience with dieting and exercise and have studied biomedical science with a keen interest of nutritional science and take a lot on board of how certain foods and dieting can affect me in a positive way. I will not be following the strict diet I have done in my previous MFP blog as I now understand flexible dieting and the benefits of tracking macro and micrornutrients.
I also have experience with military martial arts and do a lot of extra curricular training on top of my weighted training for better results. It is definitely a lot easier with a job that makes me happy since at the end of every day I actually feel like I've done something with my life and that feeling is great.
For all other people, I'm not sure of your situation or circumstances and how losing weight is difficult and what boundaries are set in place for you but what I am sure of is that everyone can do it. You need to sit down and reflect on what is causing you to lose hope, whether it's the need for instant gratification, insatiable hunger, emotional eating or many other determining factors. Persistence and hard work is what will get you to your goal and at the end of it you will learn the value of working towards a goal and this will be reflected in more areas of your life (Whether it be your career or hobbies that you set challenging goals for and work towards).
Good luck everyone! Sorry for the huge wall of text. I hope it helps and I wish everyone a happy 6th of October.
If you want to track my progress feel free to add me. I will be doing this over the course of 3 months and release a blog post with my results at the end to compare to my previous results in my previous blog. It's you guys that will hold me accountable!
Chad
Replies
Categories
1.4M

Health, Wellness and Goals

98.3K

Social Corner

1.1K

MyFitnessPal Information