2015 Progress - 98lbs down, more to go!
Thank you everyone for your motivation! I still have work to do, I want to cut another 30-40 lbs, I kind of stalled out and need the extra motivation to push through on the next big cut. I started my journey running a tough mudder (well waddling/walking/skipping obstacles) and at 1 year I was down almost 100 lbs when I ran my 2nd tough mudder, which I was doing great up until i fractured my ankle (and still ran/gimped the last 3 miles so
.) I figured I would try something different and post here for once and look at my progress rather than the uphill climb that's left, I am not happy with what I see in the mirror still but do need to accept and be happy for what I have accomplished once in a while.
On a side note I have taken such a big love for what I am doing that 4 months ago I quit my job, moved across the state and enrolled in a nutrition program so i can become an RD. Once I drop more weight I plan on becoming a certified trainer and hopefully be self employed (gotta use that business degree somewhere) as a trainer to pay the bills until I am a RD so I can help others who struggle with weight loss and nutrition as so many do and I have in the past/still do. This is my ultimate motivation!
Before : 355lbs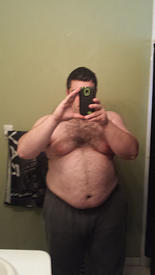 Current : 256lbs
Before and During
Tough Mudder #1 to #2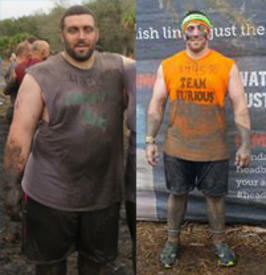 Replies
Categories
1.4M

Health, Wellness and Goals

98.4K

Social Corner

1.1K

MyFitnessPal Information