I just realized I've been doing squats wrong my whole life...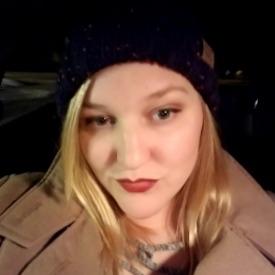 *facepalm*

I was doing Body Pump on Tuesday and my legs started to ache. Totally normal as we were doing squats. I started to think about how my quads are the only thing that gets sore when I do squats and how that seems weird because squats are supposed to really shape your back end. Then for my next set I really paid attention to my body instead of what the instructor was doing and I realized something. When I got into the lower portion of my squat, I unconsciously rocked my weight forward onto the balls of my feet instead of into my heels. Of course this is all so subtle that a trainer wouldn't notice and wouldn't correct me. I have good form otherwise.

I started correcting my weight distribution and felt the burn almost immediately. Unfortunately the class was almost over so I didn't get much of a burn in my butt (hehe) but at least I'm corrected now. I kind of want to slap myself for being so stupid. Ugh.
Replies
Categories
1.4M

Health, Wellness and Goals

98.7K

Social Corner

2.6K

MyFitnessPal Information