Shirts sort-of fit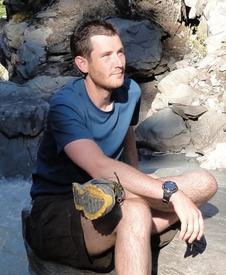 So this is more a half-way to success story than a success story.
Several years ago I was in pretty good shape, 155 pounds at 6' tall. Decided around that point to invest in some nicer shirts for work and just for nights on the town. Bought a bunch of 1MX fitted shirts from Express that fit me very well, and I do mean very well...cut to my shape basically.
So, fast forward to about 4 months ago and I've let myself go a bit, up to 180 pounds. Its been a while since I could put those shirts on and they were just collecting dust in my closet as I continued to go to work in tshirts and ratty sweaters because like hell I was going to buy more fitted shirts at my current...girth. In a tshirt I don't look overweight at all, its just in a fitted shirt I start to show a gut.
I've been on here for about 4 months now and I'm about half way through my weightloss and today I'm about 164. At this point I can put the shirts on....barely. I don't look like an overstuffed sausage but the buttons are definately earning their keep if you know what I mean. The elastic in the material is stretched enough that it also creates some weird lines.
Still, its gratifying to be able to put them on at all...even if they aren't flattering. Especially considering how wrinkly they are sitting in the closet.
Posting this now so that maybe in another 3 months I'll have another picture with me actually fiting in them again.
Replies
Categories
1.4M

Health, Wellness and Goals

98.4K

Social Corner

1.3K

MyFitnessPal Information