Tough Mudder questions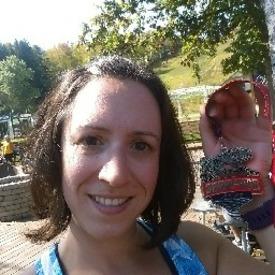 Just wondering if anyone has any advice. I've googled and find lists of tips but would like any unbiased advise from people not trying to sell me expensive shoes.

This is the first time I've attempted any event like this, I've run/walked a few 5k's this year so far and a group of us from the gym signed up for the tough mudder half. The closer it gets to the event the more anxious I am getting. I was originally going to just wear some old sneakers I have but then see some much info recommending specific shoes. Since this is like a one time thing I don't want to spend a fortune on a pair of shoes I will wear once. Does anyone have any recommendations on either something affordable, under $50 dollars or if just an old pair will be fine.

I also planned on wearing gloves and my hands get pretty torn up when lifting and what not, would this be a good or bad idea? I understand they will get muddy but my thought is they will at least protect my hands during the obstacles, but I don't want them to be useless then have to carry them.

Any advice is appreciated.
Replies
Categories
1.4M

Health, Wellness and Goals

98.3K

Social Corner

992

MyFitnessPal Information