How do i reconcile desire to lose fat with increased hunger from exercise?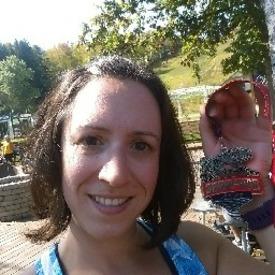 I started at a gym in March this year after two years of weight loss with diet only. I was weak and flabby even though I was happy with the number on the scale. I've since dropped 13 lbs and a little over 6% bf (not accurately measured, so give or take)

I've been pleased with my results I'm stronger and the change in how my body looks is noticeable. However I still want to drop body fat and things seem to not be moving. I'm not super concerned with the scale but want inches and bf to keep decreasing.

My problem is that I try to keep my calories around what my maintenance would be but with exercise my hunger has increased. I don't want to starve my body to lose lbs but I don't want to eat too much to where I gain. I've been maintaining the scale number for a couple months now, how do I get the inches and bf to change? Eat less, just keep lifting? Will it eventually happen and I'm just being impatient? I don't want to waste weeks or months not doing it right and miss out on results.
Replies
Categories
1.4M

Health, Wellness and Goals

98.3K

Social Corner

960

MyFitnessPal Information