Anyone else not officially doing Keto, but find their macro "sweet spot" has a keto-ish profile.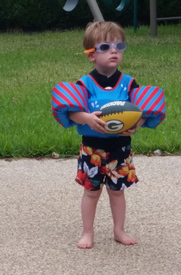 So I'm not "TRYING" to do keto. I'm just generally trying to eat healthier and make healthier choices. I'm not obsessing (too much) either. I'm just making sure I have good healthy options available. But the end result has been a macro ratio that kind of looks ketoish. I've tried the Carb/Protien/Fat diet when I was younger that was 50-60%C, 20-30%P, and 10-20%F and frankly it left me crazy hungry.

I'm also trying to break my sweet tooth. I've currently cut out All starches and all sugars and all added sweeteners. I'll add back natural sugar in the form of low glycemic load fruits in a few weeks and then add back some low hypoglycemic load starches like legumes after that.

But I'm noticing that I am satisfied most when I have a lean meat, a veggie that has been lightly coated in olive oil and roasted (veggies like Brussels sprouts, asparagus, carrots etc) Breakfast is usually a boiled eggs and V-8.

For now I have eliminated all starches, sweets, and artificial sweeteners. Mostly to re calibrate my taste buds.

I snack on almonds and pistachios.

It's not keto because I'm getting more than 50 carbs a day. But still I'm satisfied. It's also easy because I can go into a restaurant and order lean meat and non-starchy veggies for a meal (usually).

I'm hitting my calories so far +/- 100. I'm actually tracking my under/over on a spreadsheet so that I know my net under over for the week. It's not a perfect science.

I'm watching my satiation level though once I go back to adding carbs. I think once I get to the point where I start feeling famished even at the same caloric intake I'll dial back the carbs/sugars. For me I've come to the point where not feeling ravenous while I'm at a deficit makes this journey less tiresome.

So currently my sweet spot is a Caloric intake of 1500kCal that is 70-75% fat 15-20% protien and 15-20% Non-Starch/Low sugar carbs.

I can say that eliminating/reducing sweetners has helped. I have cut my splenda usage down to 1 packet per cup of coffee (down from 4) and stevia is about 2packets per cup of coffee. The rest of the time I'm drinking water.

My sweet cravings are almost non existent after a month of this. Which is really awesome. My sweet tooth is my biggest problem to my weight management.

I tried keto before and it just wasn't for me. BUT I've always gravitated towards lower carb eating in the past and my medical test results always came back good because my fats were in the form of olive oil, nuts, fish, and within the meat I ate. I couldn't handle the keto bombs and constant stressing about how many carbs I had eaten in that moment. so I'm focusing on sustained satiation and ease of life adaptation.

For those of you wondering why I'm back trying to lose, HUGE live events including injuries, job stress, high risk pregnancy, and 3 mini-strokes put my focus less on healthful eating and more on the craziness of life. I'm hoping to get back to the way I ate before all of the mess and this time I'm thinking more of "What if SH!% hits the fan again, how will I keep on track with this?"


Anyway... is anyone else finding this to be true?
Replies
Categories
1.4M

Health, Wellness and Goals

98.6K

Social Corner

2.1K

MyFitnessPal Information