OMAD - Why do people eat this way?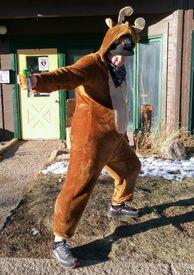 I am curious to hear from all you OMAD people out there.

Why exactly do you enjoy the OMAD plan for eating?

Are you simply not hungry earlier, do you think it has secret health benefits, etc?

I am never hungry in the morning but I eat a small breakfast anyway. I am normally not hungry till about 2-3pm in the afternoon but I eat a lunch just because if I don't I want to eat everything in site later. I am wondering if maybe I should give this OMAD thing a try.

- I would like to know if OMAD means literally eat all 2000 calories at one meal or say just between 4pm and 7pm.

- I assume since it's not a diet - just a way of eating - that it doesn't matter if say on the weekends you eat 3 meals a day right?

- What benefits does it give you (weight loss, health, hunger, energy, etc)?

- What downsides do you experience from eating OMAD?
Replies
Categories
1.4M

Health, Wellness and Goals

98.6K

Social Corner

2.1K

MyFitnessPal Information