T.H.E. Team (Trying Hard Everyday) Week 37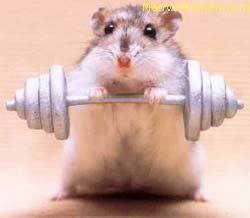 "The past does not define, you the present does."
— Jillian Michaels (Winning by Losing: Drop the Weight, Change Your Life)
Anyone is welcome to join in at any time. We began this thread back in January looking for new friends to share our journey with. Today we begin our 36th week!! If your looking for support buddies that are in this for the long haul... join us!! We love new faces! Introduce yourself and say hi to the thread.
We are here for anyone to post or suggest ideas or "throw down" challenges – whatever you want to do. Some of us are posting our weight losses, or measuring and posting our inches lost, or posting our exercise or food ideas, but we all share a desire to be available for each other to talk and exchange ideas.
Right now, we are working on a holiday challenge - a goal for weight loss between now and the upcoming holidays.
healthymom - sw208/gw150/cw165 = -2 lbs
stillkristi - sw 461/gw195/cw375 = + 6 [ounds
holiday challenge:
healthymom - -5 lbs(15 lbs to go by Christmas)
stillkristi - - 30 pounds by Christmas (24 pounds to go)
Ok, wow, Aunt Flo has caught up with me!
I so seldom have a visit from her these days that I get sort of complacent, feeling as if she if finally not going to show her face again. Well thats shot today! Lots of swelling, absolutely ravenous, you know the routine. So, This week is pretty much a bust. But I am not going to let that get me down. Next week will be back on track. Hope everyone else has a great week. Later, friends!
:bigsmile:
Kristi
Replies
Categories
1.4M

Health, Wellness and Goals

98.5K

Social Corner

1.9K

MyFitnessPal Information