Logging accuracy, consistency, and you're probably eating more than you think.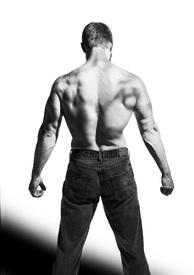 For most of my online clients, when fat loss stalls the first thing I will tend to examine are logging habits for consistency and accuracy. It's pretty common for people to under-report food intake and there's multiple pieces of research demonstrating that.
Speaking from my experiences dieting, back when I was tracking intake any time I would hit a plateau the first thing I would examine would be tracking accuracy and most often this would solve the problem. I was simply eating more than I thought I was and I realize this happens and I make efforts to correct this. Now of course sometimes you also have to make adjustments to intake/activity, but over long periods of dieting it's very easy for additional inaccuracies to start popping up. Taking a nibble of this or that, not using the food scale, eyeballing certain portions, completely neglecting to log a certain item, not logging various supplements or beverages or condiments -- all of these things can stack up to a substantial difference in what is logged vs what is actually consumed.
Logging consistency is another often neglected component to this. You may be logging 1500 calories per day for 11 days followed by missing a weekend here or there, or missing entire meals on certain days, etc.
I'd like to make an important point about this that typically gets missed in the forums when this is brought up. I don't believe that logging inaccuracies are necessarily a function of honesty. They CAN be, but what I mean by this is that you are not necessarily being accused of being dishonest or lacking integrity if it is pointed out to you that you're not actually eating 900 calories and not losing weight. There are a variety of reasons that logging can be inaccurate but this happens to well intentioned and honest people.
Here are some good pieces of info:
http://weightology.net/weightologyweekly/?page_id=379
https://gokaleo.com/2014/09/05/the-real-issue
http://www.ncbi.nlm.nih.gov/pubmed/12396160

The dietitians underreported their energy intake obtained from the food records by an average of 223 +/- 116 kcal/day, which was not different from their energy expenditure. Participants in the control group, as hypothesized, significantly underreported their energy intake (429 +/- 142 kcal/day, P < .05).
http://www.nejm.org/doi/full/10.1056/NEJM199212313272701
The failure of some obese subjects to lose weight while eating a diet they report as low in calories is due to an energy intake substantially higher than reported and an overestimation of physical activity, not to an abnormality in thermogenesis. (N Engl J Med 1992; 327:1893–8.)
Replies
Categories
1.4M

Health, Wellness and Goals

98.5K

Social Corner

1.9K

MyFitnessPal Information