Twinge in arm... from driving?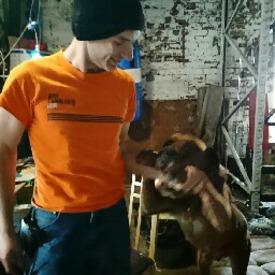 Noticed a twinge in my right arm a while ago.
Irksome as it turned up on my 'big three day' (most annoying for bench press.)

Finally connected it to having spent a lot of time in my Vito Van the day before, after wondering if I had just slept on it funny or something.

Had a fair bit of driving to do yesterday - 12 hours on the road or so - and made sure both arms were in the same position, rather than my right leant on a bit of a door (in the UK, so right hand drive.)
Thought I was ok this morning, but then noticed the same twinge in my upper arm a bit later on in the morning.

If it was my left arm, I could understand it as I've previously fractured little bit off the humerus head - it's still sticking up a little as far as I know, but hasn't caused me any issues in a long time.
Not done anything like that to my right arm as far as I know.

Any ideas?
Replies
Categories
1.4M

Health, Wellness and Goals

98.7K

Social Corner

2.6K

MyFitnessPal Information