I can't figure out food balancing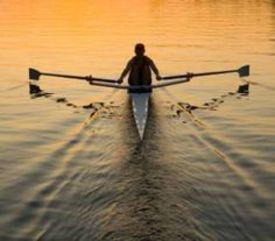 Please help me out with this. I know everyone's body is different.
If I eat a big (400-500 cal) breakfast, I am starving by lunch.
Conversely, if I try to cut calories at bfast and/or lunch, I am STARVING by 4 PM.
If I try to eat the same number of calories at each meal, I go to bed feeling grumpy and hungry.
If I exercise but try to eat only a 200-250 cal breakfast, I am starving AND grumpy all day.
If I exercise and then eat a big bfast, I feel hungry all day and have to deploy every drop of willpower. (Read: likely to fail!)
I just can't yet figure out what's right for my body. I'm 5'9" and I'd like to lose 25-30 lbs. Yesterday!
It can't be this difficult to determine what is the right balance. Any tips?
Replies
Categories
1.4M

Health, Wellness and Goals

98.7K

Social Corner

2.6K

MyFitnessPal Information