What did your parent(s) tell you about food/your body?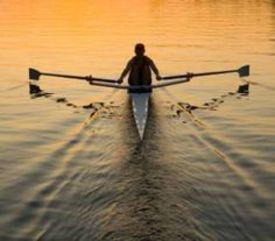 My mom, who has a host of eating disorders and food phobias, is 5'6" and seriously underweight. When I was a kid, she used to call me "Crisco" in front of people, goading them to ask her why. She'd say, "Because she's fat in the can!" She thought it was funny. I was horrified. Meanwhile, I was a scrawny, athletic kid...with a curve given by nature.

Now I'm 50, and whenever I visit, she wonders aloud where I got my "heavy" genes, and asks me how much I weigh. (Correct answer today: 179.6) I've never told her any answer. I've been thin, I've been healthy and I've been fat in a cycle throughout my adult life. THIS time, I'm going to do it right - for me - for the rest of my life. 150 lbs, here I come!

My mom is completely unconscious about the impact of what she says on me and on the other family member she ridicules, despite our repeated attempts to help her see it. Thing is, she loves us to bits and really thinks she's helping us by pointing out some things we don't know about ourselves.

Anybody else have an unconscious parent? Do you carry the message, even though you'd like to discard it?


Replies
Categories
1.4M

Health, Wellness and Goals

98.7K

Social Corner

2.6K

MyFitnessPal Information