The fat was all in my head!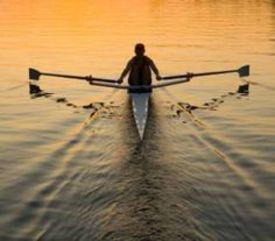 Turns out, I've wasted thousands of dollars on delivery diet food systems; weight loss and eating disorder books; and two nutritionists with their fancy calipers and lists of instructions. All I really needed to do all this time was make a commitment.

I figured out a few months ago (thanks to one of the nutritionists) that I don't actually have an eating disorder - I was just not eating during the work day, then gorging at night on any high calorie thing I could find.

That may have been what tipped me into the decision to lose weight. I am 100% resolved. I am 100% committed. The thing I've noticed here is that those who are, lose. Those who aren't yet at that commitment stage tend to wobble.

I'm astonished to discover: food is not a mood-altering drug. LIFE is a mood-altering drug! I had no idea this was all in my head! I'm SO GRATEFUL to everyone I've interacted with on MFP for helping me see this truth!
Replies
Categories
1.4M

Health, Wellness and Goals

98.7K

Social Corner

2.6K

MyFitnessPal Information