Totally snapped today. : (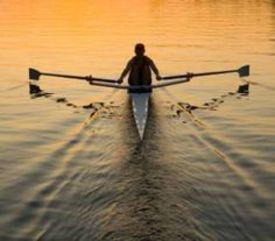 I was on a winning streak. But yesterday, on the holiday, I ate a huge bfast and lunch in restaurants, so I ate almost nothing for dinner. Thinking I was doing a good thing, I ate almost nothing for bfast today nor lunch to make up for yesterday's calories...and then, at 4:30 PM, I became blindingly, illogically hungry and...ate everything in sight. Weird stuff - plantains fried with chili powder, half a pita and an entire batch of cottage cheese pancakes. (I didn't even realize I had the ingredients to make those!) Like I went into a snowstorm or something and just emerged a few minutes ago. Weird.

OK, note to self: tomorrow, go back to small, constant, high protein quality meals.

Yikes! Severe "make up" calorie restriction doesn't work so good after all.


Replies
Categories
1.4M

Health, Wellness and Goals

98.7K

Social Corner

2.6K

MyFitnessPal Information