I don't understand TDEE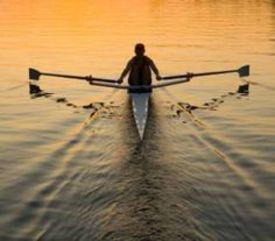 Hello,

My first weeks on MFP, I lost 6 lbs. I regained 1.5 and have not budged more than .6-.8 oz since, in 18 days! (((SO SAD!)))

So ~10 days ago, I lowered my calories from MFP's 1370 to 1200. I've been pretty good - I'd say 1200-1300 daily.

Nothing's changing! So I looked back on what was working when I lost the 6 lbs. One day, I did no carbs of any kind, only 1K calories all day. But I was STARVING that day, and grouchy. (Not good for clients!)

Some dear woman here told me about TDEE and I looked it up. It said, "2000 calories/day." ARE YOU KIDDING ME? And I've stopped exercising 4 days a week anyway, because I had a cold and am not fully recovered yet. I don't understand -- if CICO is true, then eating only 1200 SHOULD have made me lose weight. How can I LOSE if I eat 2000/day?!

I think I'd be a blimp in 48 hours. I'm capable of forcing myself to eat fewer than 1000 cal/day for about 3 days. Maybe I should just do that 3 days/wk? Ugh!
Replies
Categories
1.4M

Health, Wellness and Goals

98.7K

Social Corner

2.6K

MyFitnessPal Information