Images that Inspire
I've always been interested in what motivates people. As a teacher, I have to figure out what motivates my students and inspires them to learn. Often, students don't know how to use their words to describe what motivates them, so I like to have them show me pictures that define and inspire them at the beginning of the year.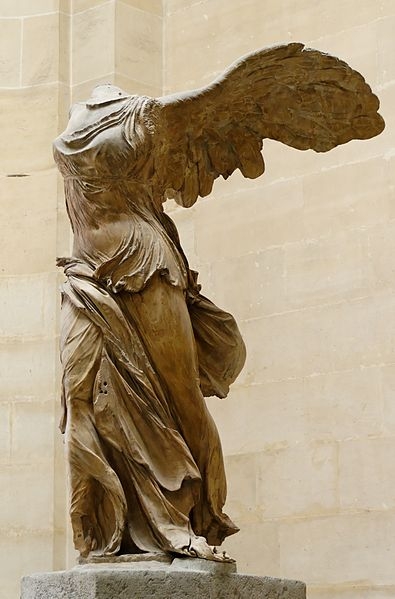 This is the Winged Victory of Samothrace, on permanent display in the Louvre. Every time I go to Paris, this Nike calls to me and I always find myself back in line under the glass pyramid, shelling out euros just to stand at the bottom of the fluted staircase, to gaze up at this faceless goddess. She is bathed in natural sunlight from each side and high above, alone on a plinth of slate and marble. She is leaning into the ancient wind of the Aegean, wings stretching in celebration and a stunning display of power and beauty. She is as strong as the stone from which she's carved, and yet her curves are delicate, feminine, and elegant.
I don't want to be an image of whomever Hollywood actress of the moment is. I want to be the image of a goddess! Victorious, ageless, fierce, elegant, and strong.
My dearest pals, show me a picture that makes you feel strong, motivated, and inspired...whatever your journey is!
Categories
1.4M

Health, Wellness and Goals

98.7K

Social Corner

2.6K

MyFitnessPal Information