Hi...again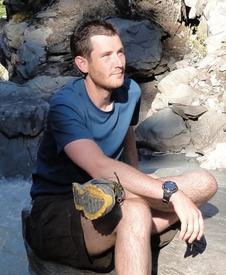 Hey MFP community. So I am back it seems. Two years ago I spent 180 days on MFP and lost about 30 pounds. Had a good experience, learned a lot, found the tracking to be accurate and easy while I was focused on a goal. Reached my goal, felt pretty good, decided to shift my focus to my career and a year and a half later I've put back 20 pounds of that fat I lost.

So back to it. Losing it again will probably be not very hard for me, I seem to have the weight loss thing on lock-down when I'm focused on it. Its the maintenance part I haven't figured out yet. When I don't have something specific to focus on and work towards I tend to get distracted and focus on something else and stop paying attention. I'm a terrible multitasker.

For now, weight loss, then later hopefully figure out how to keep myself entertained enough to stick with my fitness level. Maybe some sort of physical hobby.
Replies
Categories
1.4M

Health, Wellness and Goals

98.7K

Social Corner

2.6K

MyFitnessPal Information