Muscle pain with weights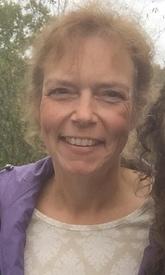 I've been using weight machines since July. First time in my life for doing anything with weights (I'm 50). In July, I was pretty shocked how weak my legs were--apparently carrying around 300 lbs for a decade does not strong legs make.

Anyway, I've come a long way with the weights in my lower body and abs. I put the weight up as high as I can budge it and the amounts have steadily increased over the weeks. I've almost tripled every weight in 4 months. I never have any leg or ab soreness during the workout or the next day.

Upper body, mainly arms--biceps/triceps, is a different story. Like everything else, they were very weak to start with--like I have the setting on the lightest the machine has. But the exercises hurt while I'm doing them and my arms hurt like crazy for days afterwards. I only do upper body twice a week. I've stopped doing the bicep and tricep machines altogether, and just do the chest and shoulder presses, pull downs and rowing, that seem to use all the muscles together. I'm still doing very light weight (I've moved up one notch from 15 to 30 lbs) after almost 4 months now! To look at my arms, I can SEE the muscle building there--they look stronger than they have ever been in my life. And I have some ridges of muscles showing up in my forearms where I didn't know muscle existed. So even the pathetic amount of weight I'm moving is working--but WHY does it hurt so much and for days afterwards? Also, I do swim laps 2x per week. My arms don't hurt while doing that, but are sore afterwards.

I'm assuming pain like this is not a good thing. Do I just keep backing off--upper body just once a week? Go back to minimum weight?

Another thing on my mind about this: I had a bad reaction to an antibiotic (Levaquin) a few years back--caused a ripping/stinging sensation through these same muscles. It stopped as soon as I stopped taking it--only lasted a day or two at most. So I guess what I'm really wondering is, does my arm muscle pain sound like normal progression for someone new to weights, or is something else going on?
Replies
Categories
1.4M

Health, Wellness and Goals

98.7K

Social Corner

2.6K

MyFitnessPal Information