384 Sticks of Butter Gone Missing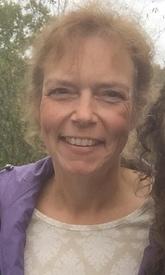 The title comes from early on in my weight loss journey when I discovered counting in sticks of butter (1/4 lb pure fat) added up a lot faster than pounds...making the weight loss sound more encouraging! It also gives a really graphic visual--how could I ever have had the equivalent fat of 384 sticks of butter stuck to my body. Gross! Would that much butter even fit in a shopping cart? Lol.

So 384 sticks of butter equals 96 lbs.
I lost the first 30 lbs with strictly limiting carbs and nothing else. (I'm sure my caloric intake actually went up because I was then eating more fat. But with insulin resistance, cutting carbs has an amazing effect--until it doesn't any more.)
The second 30 lbs was continued carb restriction and serious portion control, though I still wasn't counting calories. Then that loss stopped. I treaded water for about 8 months with no progress up or down.
For the final 40 I did two things simultaneously--found MFP and started logging calories and joined a gym on my 50th birthday--first time in my life even walking into one. It was a really scary thing for me to do, not to mention I haven't really exercised since 6th grade PE class. I began doing cardio and was introduced to weight training--turns out I love them both! It's been 4 months and I've lost almost 40 lbs doing this.
I still have a ways to go--still technically obese according to the BMI chart. But I feel maybe the best I've ever felt in my life. Many medical issues have improved or gone away.
Age 50
Height 5'8"
SW 300 (As of Feb 2015)
CW 204
GW 175
(
The pic says -100, but it's really -96
)
Replies
Categories
1.4M

Health, Wellness and Goals

98.7K

Social Corner

2.6K

MyFitnessPal Information
Do you Love MyFitnessPal? Have you crushed a goal or improved your life through better nutrition using MyFitnessPal?
Share your success and inspire others. Leave us a review on
Apple
Or
Google Play
stores!